by Brenna Timm
---
What to Donate?
Even the most organized people find themselves hoarding old relics. We no longer need our children's baby clothes. We no longer need the DVD player since now there is Blu-ray. None the less, we keep them. We don't need them or use them, but they are taking up space and collecting dust. The best thing to do, especially for unused items, is to dispose of them. However, we cringe at the idea of perfectly functioning items getting crushed in a dump. But there is a solution which can help you clean out your house without destroying the things. Donation centers are everywhere and can assist you with many different types of items.
Clothes and Toys
The first step with old clothes and toys is to reach out to those around you. You could have family with children that would fit your children's out-grown clothes. There could be friends at the office or church who are expecting that could benefit from old toys. Being able to donate to those you know can bring some amazing things. Beyond your personal connections other options exist. There are also a number of donation centers for people in need that your clothes could be beneficial. We covered some of these donation centers around the Fort Collins/Front Range area previously.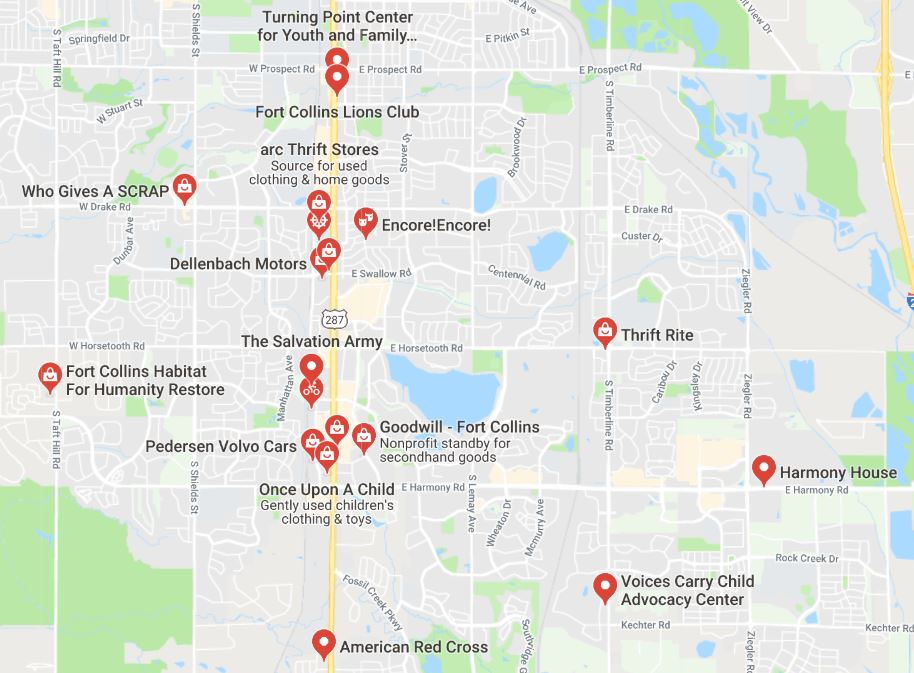 Plastics
Plastics are something that we don't put much thought into beside throwing it into the recycle bin. However, plastic bags and film can be reused and recycled in different ways. Most grocery stores and supermarkets have bins you can recycle bags from any store. Also, instead of adding to your collection, you can reuse the plastic bags you have while shopping.
Another side to plastic comes with the thicker types found in toys and water bottles. If they are broken, it may be better to dispose of them with the rest of the trash. However, if they are in good condition, donating them to places like ARC and Goodwill is a good way to reduce waste, clean your house, and help others.
Electronic Items and Waste
It is easy to just throw an old, blocky TV into the garage or the dump and forget about it. However, there are proper ways to deal with unused electronic items and waste.
If an item like a TV or printer is still in working condition, there are donation centers that will take these items. There are sometimes restrictions, but most places are happy to take them off your hands. There is no need to throw away a working device when someone else could make use of it or its parts once you donate it.
If an electronic device is broken, recycling it is a better option. This will allow the device to be disposed of properly and safely while allowing the parts to potentially be used. For more information on local places that recycle electronic, check our Electronic Waste blog.