FAST DELIVERY & LOCALLY OWNED
Dumpster Rental makes renting a dumpster in Fort Collins and the surrounding northern Colorado cities cost-effective and convenient. We specialize in 8, 10 and 15 Cubic Yard roll off dumpsters.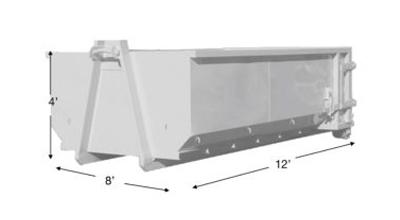 Yard Waste
Junk Removal
Partial Basement, garage or attic Cleanup
Bathroom and home remodeling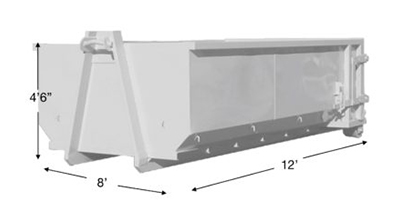 Basement, garage or attic Cleanup
Deck Removal
Medium Kitchen or Bath Remodeling
Commercial Jobs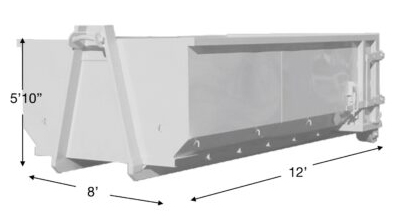 Eviction or Estate Clean out
Kitchen or Bathroom remodeling
New Construction
Commercial Jobs
Enjoy Convenience with a Dumpster Rental near Fort Collins, Loveland, and Windsor, CO
When you are completing a big project, having an easy and convenient way to rid yourself of your trash and debris is paramount. A dumpster is a perfect option for construction projects, home relocations, cleanouts, and more. Dumpster Rental is your trusted provider of construction and residential dumpster rental in Windsor, Fort Collins, and Loveland, CO, Timnath, Johnstown, CO We offer a range of options including dumpsters in a number of sizes for your complete convenience when it comes to getting rid of junk and debris.
Options for an 8, 10, and 15 Yard Dumpster Rental
At Dumpster Rental, we provide our Loveland, Windsor, and Fort Collins, CO with a range of choices when it comes to dumpster rentals. Choose an 8-yard dumpster rental for smaller jobs such as garage cleanouts. Our 10 cubic yard dumpster rental provides you with more space for larger projects, and we also have 15-yard construction dumpster rental solutions for projects that have complex needs. Our service is designed to maximize convenience, and we take care of the hard work of disposal for you.
Schedule your Roll-Off Dumpster Rental in Loveland, Fort Collins, or Windsor, CO Today
Complete your clean-up or construction project with ease with dumpster rental near Fort Collins, Windsor, Loveland, Greeley, Wellington, Severance, CO using the team at Dumpster Rental. We offer free quotes to our customers, so ask for yours today, or for more information, contact our team at (970) 631-8585.
Jackie H,
Fort Collins
"The best rates with a super friendly Husband and Wife team. Highly recommend!"

Scott G,
Windsor
"Excellent pricing on dumpsters. Prompt and courteous delivery and pick-up. Highly recommend!"

Kelly S,
Loveland
"Overall the experience was great! The dumpster was dropped off when promised, extending a day was easy!"

Mon: 8:00 AM – 5:00 PM
Tue: 8:00 AM – 5:00 PM
Wed: 8:00 AM – 5:00 PM
Thu: 8:00 AM – 5:00 PM
Fri: 8:00 AM – 5:00 PM
Sat: 9:00 AM – 2:00 PM
Sun: Closed