Just a little bit about us
Who are the people behind dumpster rental and where do they come from?
Dumpster Rental was started as a side hustle way back in the late 1980's in Colorado Springs. We used an old trailer to help people with yard clean ups around their house. Then we started making our own dumpsters and in 2000 we made things official and created a corporation. In 2012 we decided to move to Fort Collins. So we started over again with new updated equipment and some hard work as a full time gig. Some unique facts about our business: We are owned and operated by a woman… Laurel comes from four generations of garbage men and is the first garbage woman in the family.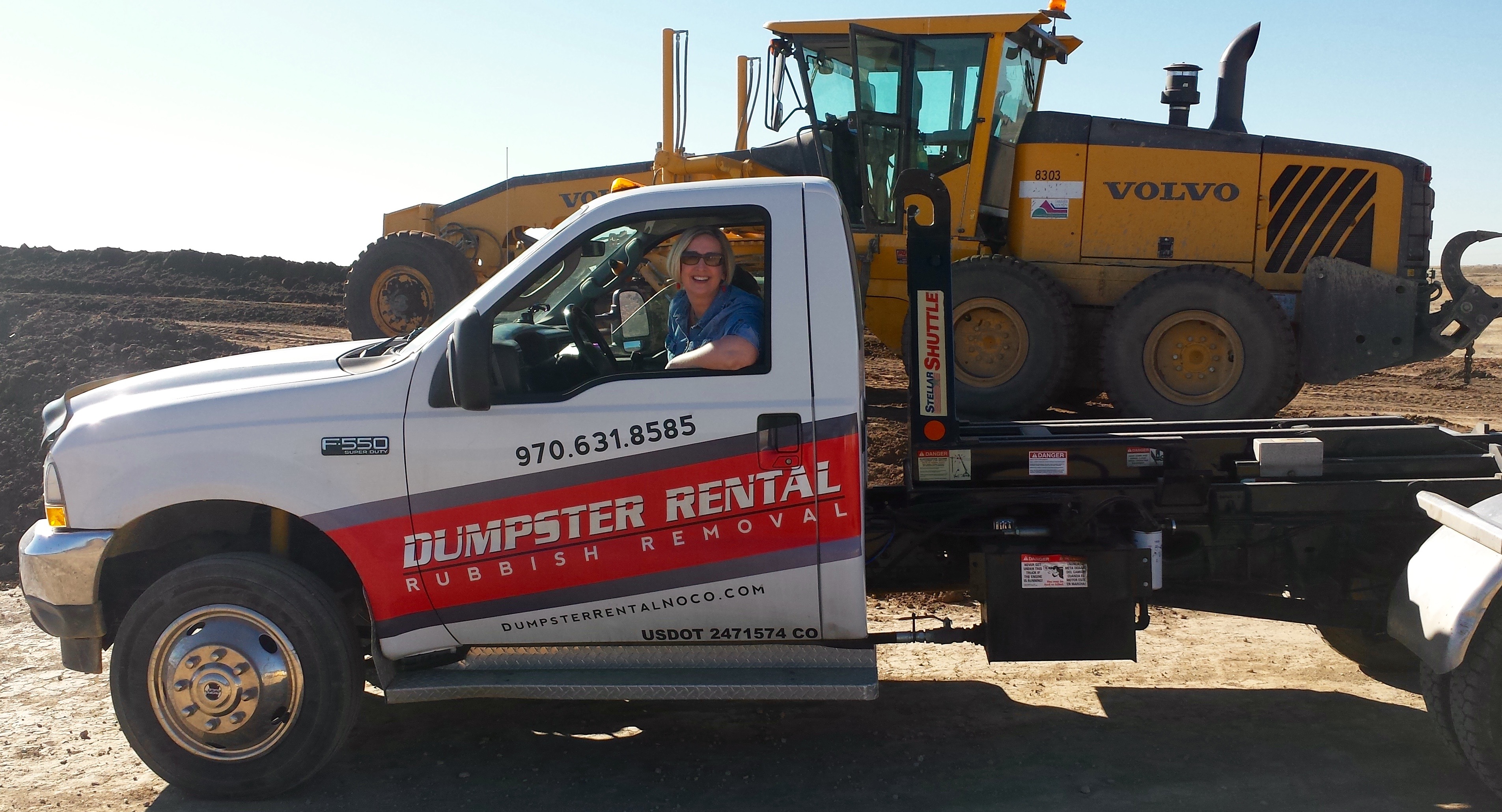 We draw on those four generations of experience to offer you the best customer service around. We have some pretty cute co-pilots that tag along most days, Patty and Duncan.
We are super happy to be in Fort Collins and helping people with their hauling needs in northern Colorado and really look forward to making new friends while we work.